The H Street Corridor has so many cool and amazing new restaurants that it is getting hard to keep up. But one of the many that you should not casually stroll by without stopping in is Farmbird.  Located at 625 H Street NE just across the street from Whole Foods, it is a great spot when you want some uber fresh eats. Photo credit: Yelp – Don C.
Not Just A Chicken Place
The name Farmbird clearly brings to mind poultry, but although this place does chicken ah-mazingly well, that's not all they have to offer. But for the sake of the name, we'll start with a few deets on the meat. So, they source locally, but that's not what makes them special. What is pretty notable is that they make their food from scratch daily. I actually saw a guy cutting up sweet potatoes while I was there. The place doesn't have one freezer, fryer or microwave so it's like that real deal fresh here. Their chicken also has never been frozen and the 'birds' are all from farms where they were raised humanely on an all-vegetarian diet free of yucky hormones, etc.  
Now about the other options….Farmbird doesn't leave the vegetarians out in the cold and has great alternatives on the menu from tasty veggies to tofu as a protein option. Oh and the menu – it's small. But in a very intentional way as it is refreshingly simple just like their ingredients. On my visit, the cashier was super nice and walked me through the whole thing, while offering samples to taste for the items I took interest in.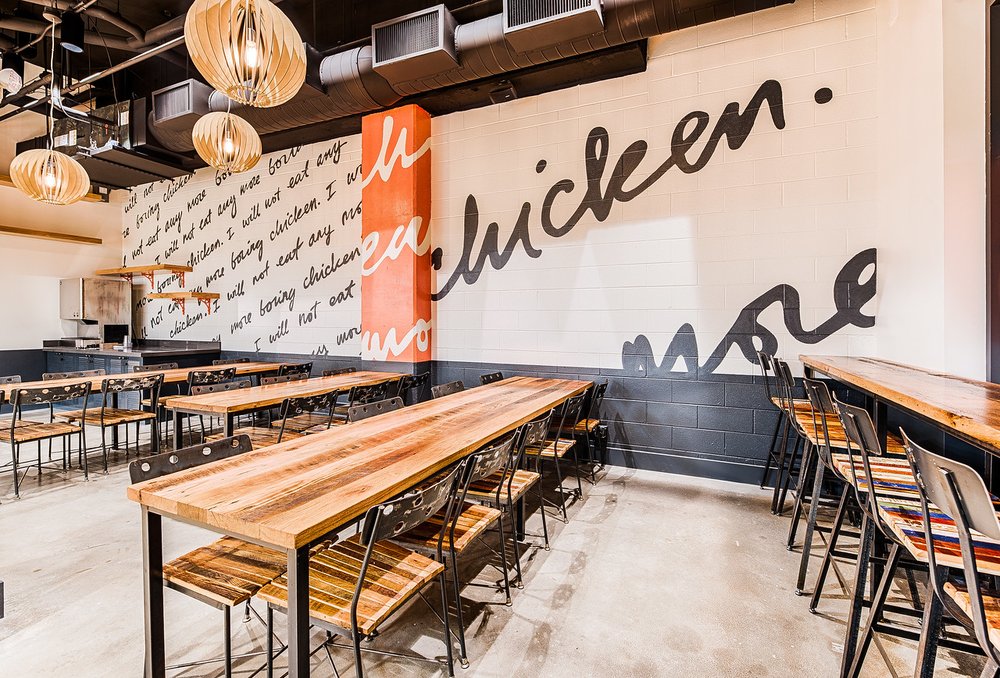 Photo: Yelp – Andrew H.
Flavor For Days…
Speaking of tasting…
Somehow, even though the ingredients are super simple, the flavor is anything but. I ordered the Avocado Basil with chicken breast and sweet potatoes. Lissssssen…it was de-lish. They have tad few alcoholic beverages on a menu like craft beers and ciders, which is also a bonus should you be in the mood for more than a regular side beverage.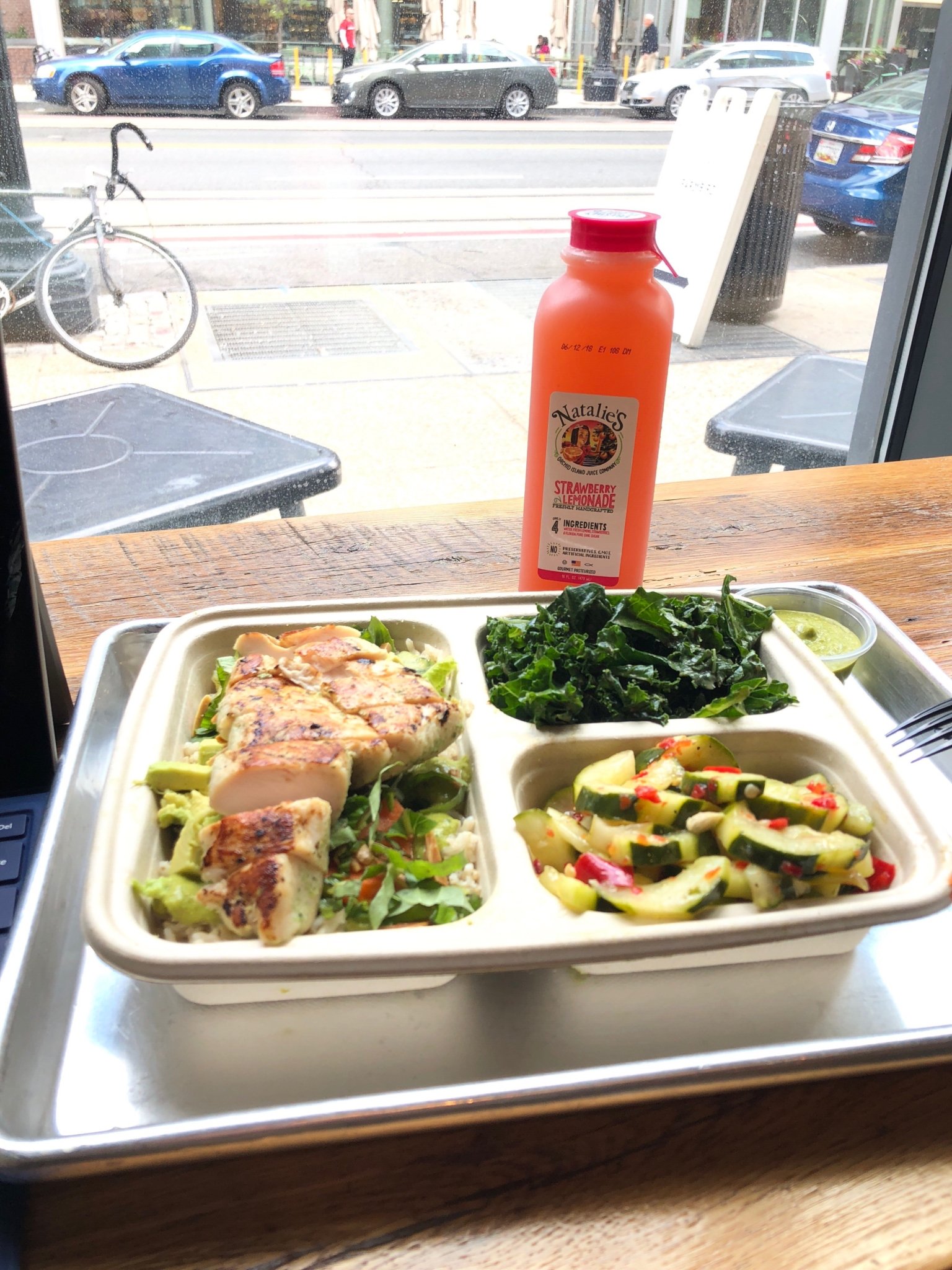 Getting There
Farmbird is located on H Street NE between 6th and 7th streets right next door to Starbucks. If you choose to drive, there are meters along H St and you may get lucky on the nearby side streets as well.
Put It On Your List
There are many great restaurants to try in the District but, definitely check out Farmbird, next time you are in the H. Street area. They are open  Mon–Fri 11am –10pm Monday – Friday.
Did I mention they have delivery? Delivery Hours – 11:30 am – 9:30 pm daily.
Follow Them
You can follow them on social media via @farmbirdDC
Don't Miss A Thing In The District
Never miss a thing in and around the District! Subscribe to get fun events delivered to your inbox weekly! Click HERE to join us!